if my output from the Zone OCR is:
SONOMA COUNTY OFFICE OF ED
LEGAL DEPARTMENT
5350 SKYLANE BLVD.
SANTA ROSA, CA 95403-8246
Why does the regular expression (.+) not just grab up to the first new line like it should?
The resulting output is the entire text group as if new lines don't exist in it.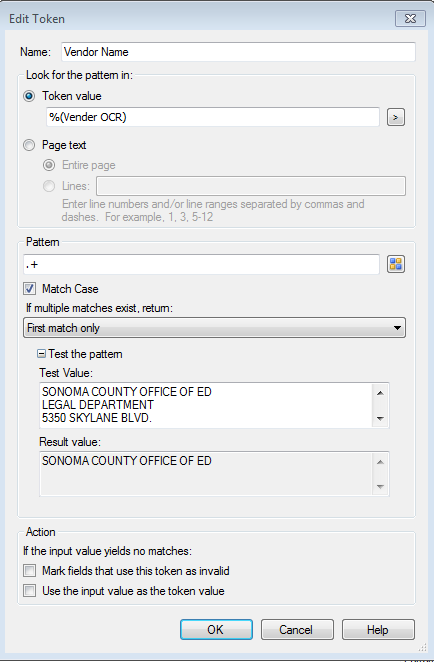 The test shows a result I want. Running the process shows the entire OCR as the result.