Hi,
I'm trying to extract a section of OCR that could be either 3 or 4 characters long, and either letters, numbers, or a combination of the two.
You'll notice in the screenshot of the pattern match configuration, that the test shows it should prefer the 4-digit number. This test text is pulled from the OCR result of an actual batch.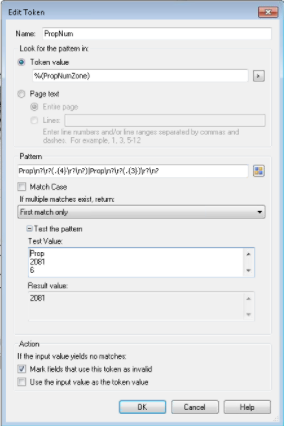 Here is the result from the actual batch itself. You'll see my test data from PropNumZone, and you'll see that the pattern match for PropNum preferred 3 digits instead of 4.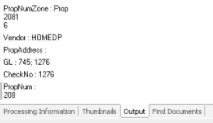 Why is the test showing a different value then production, and is there a way to fix this issue?