posted on November 13, 2021
As many have commented, there is an installation error (2343) encountered by users when they attempt to install Workflow Designer 11 on a non-server workstation that does not have registry entry related to IIS present.
The original bug report thread can be found here started by @████████:
https://answers.laserfiche.com/questions/185188/Workflow-11-Installation-Setup-Error-Code-2343
As pointed out by @████████ deep in the comments, the only way to solve this issue with minimal impact on the system is to temporarily install ASP.NET 4.8 using the following steps which I'm going to illustrate for Windows 10.
PLEASE NOTE:
Administration privileges are required - so that means if you do not have local admin on your machine, you may need to involve your IT Department to carry out this process.
So, assuming you have local admin access or have access to an admin account on the machine here are the steps with screen shots:
Workflow Designer Client Installation Solution Guide
1) Search and open "Control Panel" (do NOT search Add/Remove Features)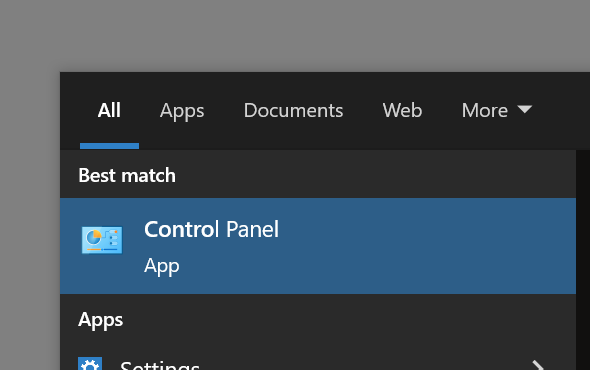 2) Click "Programs" category header that is green as shown below: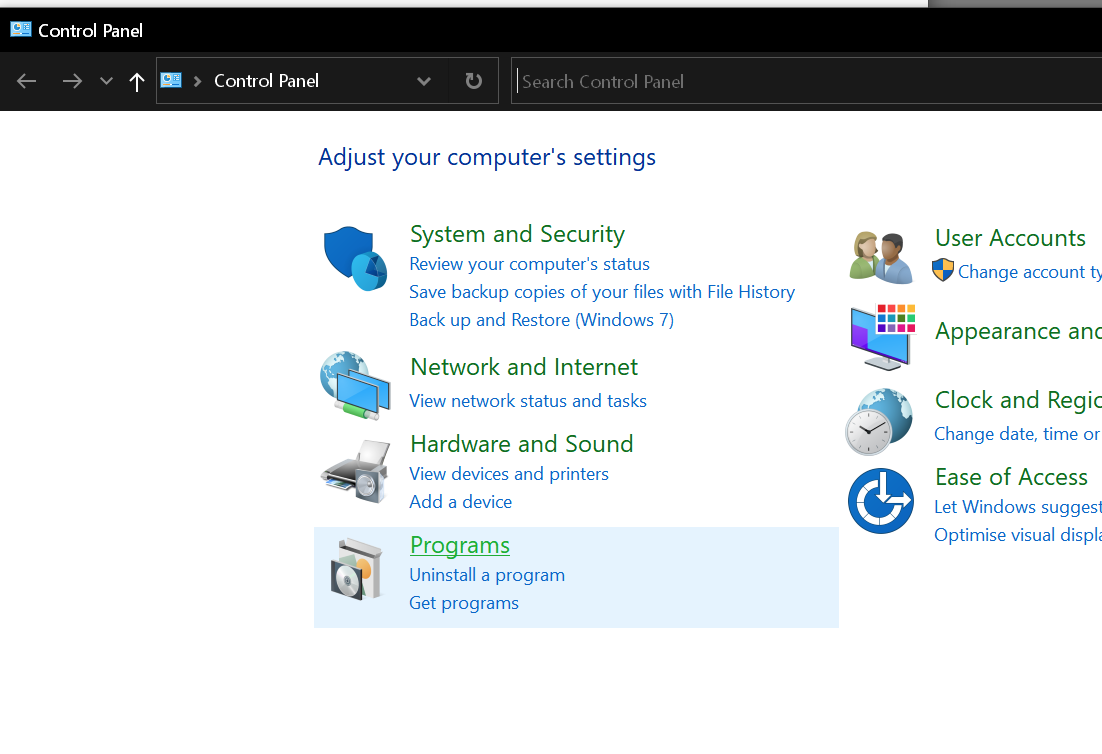 3) Under Programs and Features, you will see "Turn Windows features on or off". Clicking this will prompt you for administrator credentials.

3) Select the following item exactly:
Internet Information Services > World Wide Web Services > Application Development Features > ASP.NET 4.8 (Tick this item only!)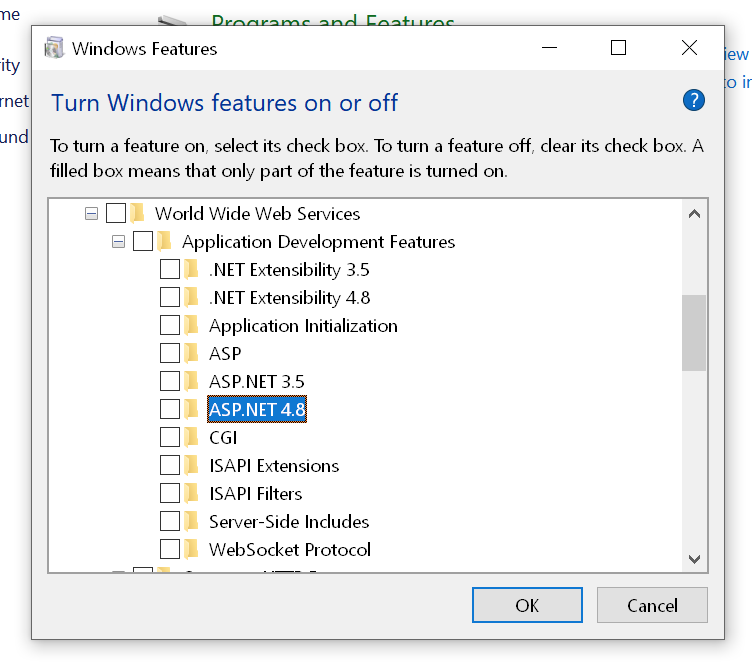 This will select a host of options, which you need to temporarily enable to complete the Workflow Installer. You do not need to restart when installing, and we will uninstall this as soon as we are finished with the Workflow Installer.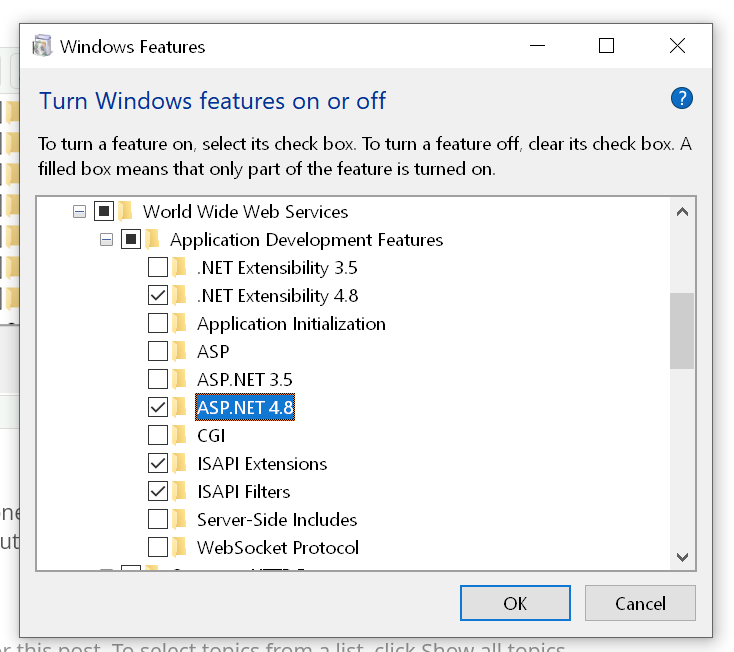 Click "OK" and complete the Windows installer.
4) Close out of the Control Panel before running the Workflow Installer. Follow the prompts of the Workflow Installer and select Workflow Designer.
< no image required >
5) Once installation is complete, repeat steps 1-2. Then instead of step three, this time, deselect the following option and click "OK" to uninstall IIS.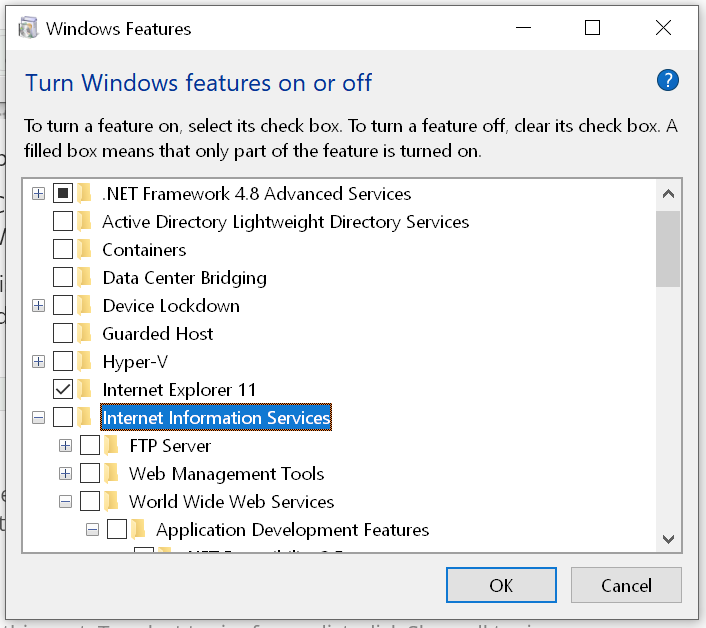 This time you will be prompted to restart.
You're done!
Hope this helps others while we await a patched installer from Laserfiche.