I'm trying to combine several documents attached to a FORM into a single document in a workflow.
All the documents are being saved in a single auto generated file in the repository. So I'm trying Find Entries to get all documents in that file. and then use for each entry to loop through each of those and conditional sequence to only do the move if the For Each EntryID is not equal to the Starting Entry (so not equal to the original record that kicked off the workflow)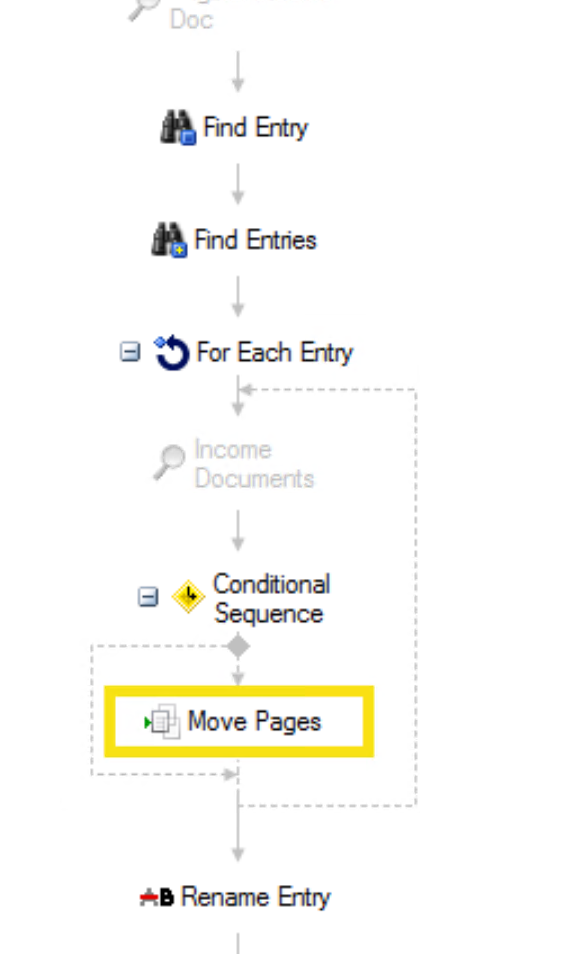 I've tried a couple of iterations of this and i still get the Specified Cast Is Not Valid.

Any thoughts??