posted on January 24, 2017
I am trying to upgrade to Avante 10.2, I currently have 10.1 installed and get the following errors in the order posted.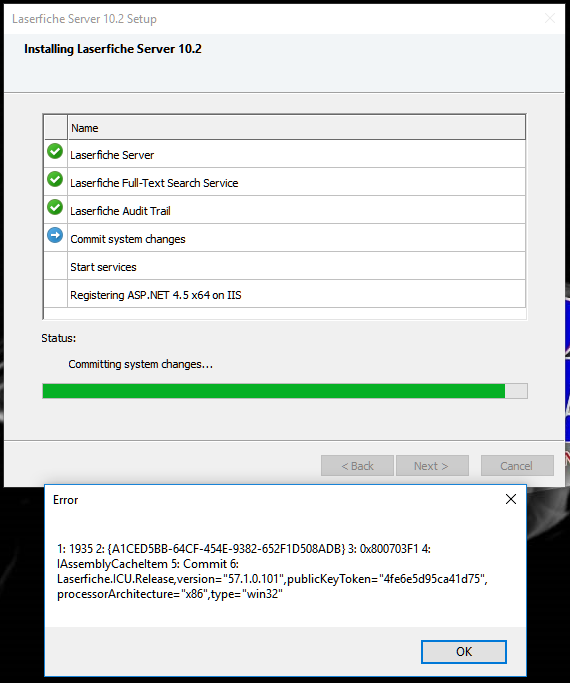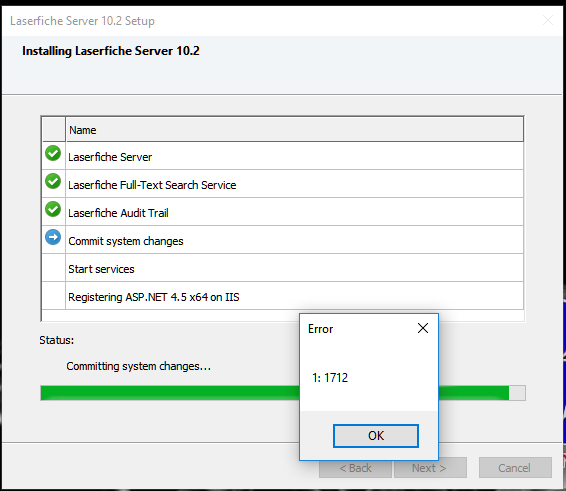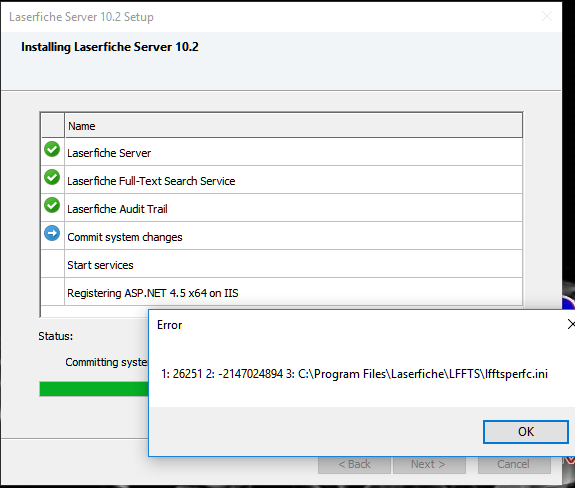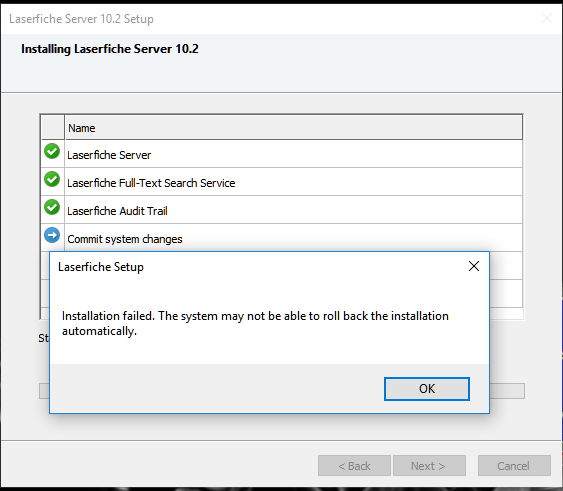 (There is one screenshot missing where it says the install cannot be rolled back)
So, I ran the installer again and the setup screen shows the following.
I went through the installer again and it failed, again, with the same messages.
Has anyone else seen a similar error or be able to assist me with resolving this?