Hi all, i am trying to activate the license for Laserfiche connector for samsung but the activate button is greyed out if i leave the Host ID blank.
*In the "Laserfiche Connector for Samsung Administration and User Guide" it says: You do not need to enter a Host ID.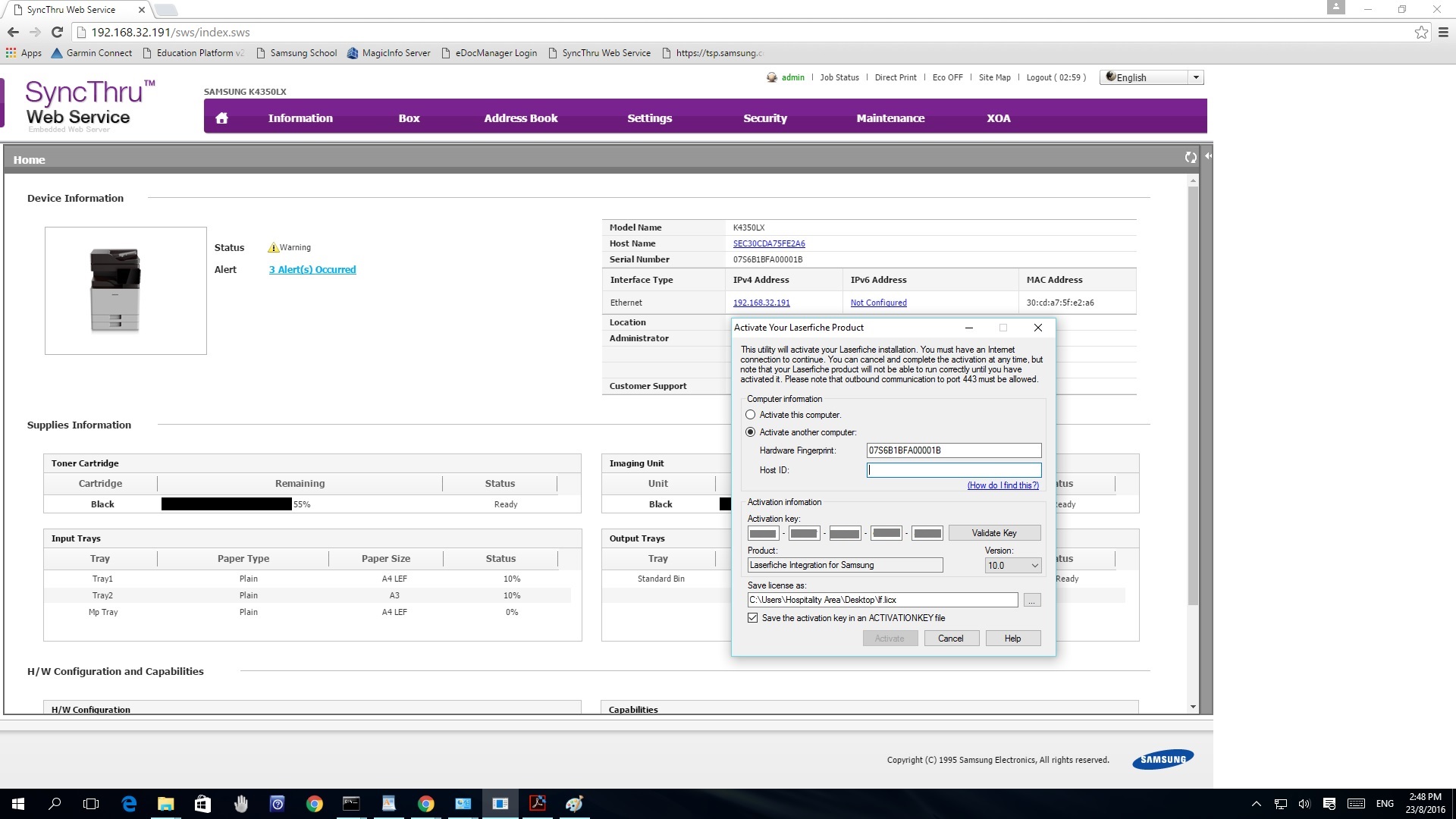 Even if i put in the Host ID and click activate, an error will prompt out saying "Input string was not in a correct format"
Any idea how to generate the license?
Thank you in advance.