I am setting up a new session and copied a previously working session to get there faster. Unfortunately, the Last Page Identification is not working. I have rebuilt the OmniPage Zone OCR activity numerous times and tried all kinds of changes, but the tests still do not separate the two test pages.
There is another Zone OCR in the Page Processing and it is collecting all the text on the page and I have been able to copy that collected text from the Output pane into a word doc to view it to see why it the almost identical Zone OCR in Last Page Identification might not find the targeted word. The word is there, it should be able to find it.
All the Last Page Identification Zone OCR can find is this:

And in a full test run of two sheets, it finds the above on the first sheet and this on the second sheet (which does have the first words of OWNERS). It does not appear to be collecting the rest of the words on the page: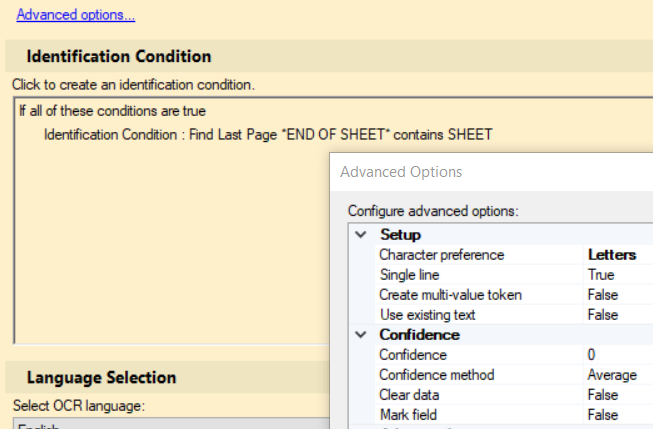 and further down on the page is...

And when I copy the Page Processing text that was collected, I can retrieve this: *END OF SHEET* as having been collected by the Page Processing zone OCR.