We have a Form process that saves as a document in their repo, and there was a brief period(about 12 hours) where some of the Forms didn't save. The Form itself completes, no changes were made to the Form, and there's no error generated. When I look at those submissions from that time frame in Audit Trail, I see the following…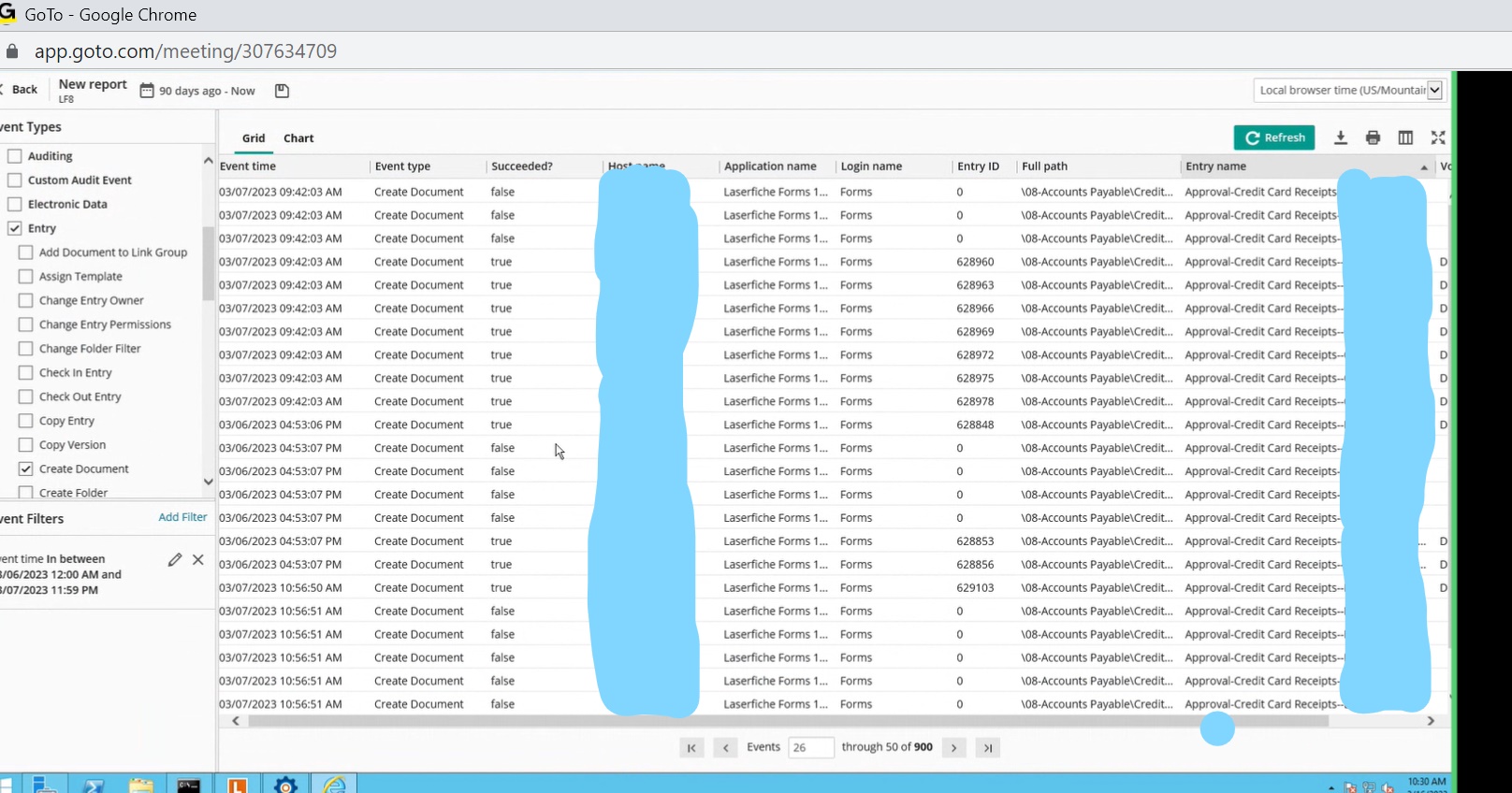 All the submissions that were missing are listed here with succeeded set to false and no entry id or volume(volume is cutoff, but the ones that succeeded have default) listed.
Is there something further we can do to investigate the cause if we're unable to find any errors within Forms?