I have recently updated my LF client to 11 (11.0.2301.262). I now get an error when using my STS(Directory server) site to sign into my repository using SAML.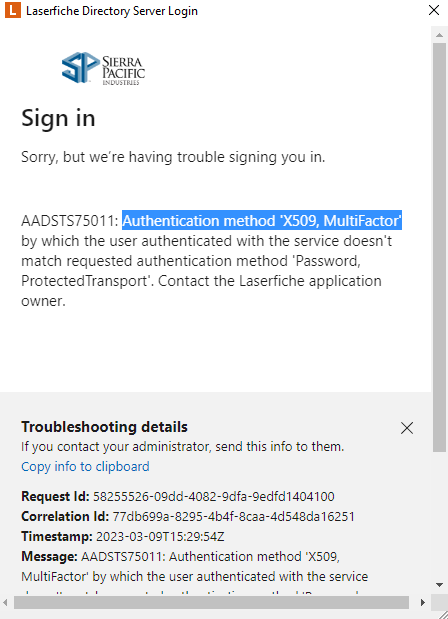 I have seen this error before when my users try and use Edge to sign into Web Access. The fix is to use Chrome and it works. I don't know why that works but it does.
Now I'm getting the error when using the Client software and I have no idea how to fix it. I CAN NOT log into my repository right now because of this error. Any idea why the new version of Client would get this error and not a previous one? How can I resolve this?