We have a client on Weblink 11 and they want the 'Sort Results By' drop down box to display the following: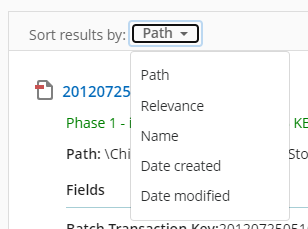 Unfortunately the only way we know how to make it do this is to add the 'Sort by' option and set 'Path' as the default. That results in two problems.

1) The client does not want two drop down boxes, they only want one.
2) It's introducing an extra click to get the 'Sort Results By' drop down box to populate the way we want it to.

I will demonstrate. I enter the search term "201207250516" and hit Submit once. This is what I get: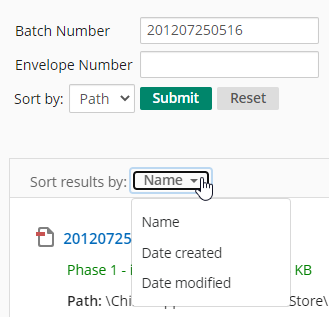 I have to click Submit again to make it appear the way the customer wants: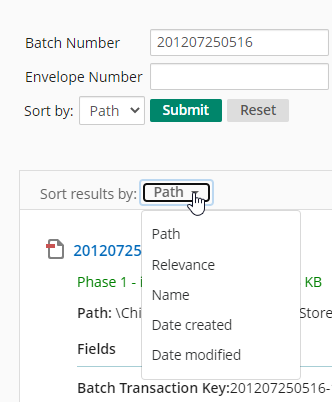 So this might be a ham-fisted approach, but this is what I want to do. I want to define the 'Sort by' option with 'Path' as the default but then I want to hide it from the user. And I want to somehow make a single click on the 'Submit' button behave as if it were a double click. Maybe that involves some kind of autoclick after the user hits 'Submit' the first time to perform the search.

Is this doable through some mix of CSS, .ASPX alterations and javascript? It would provide exactly what the client wants.