Hello Laserfiche Community,
We're trying to use workflow to complete the USPS Proof of Mailing form (USPS Form 3877). We've gotten it to almost work but what it's doing right now is putting all the token values in each field instead of 1 value at a time and advancing field by field. I've attached our form which we created in our pdf editor. Maybe there's something wrong with it? And here's a screenshot of the table set up: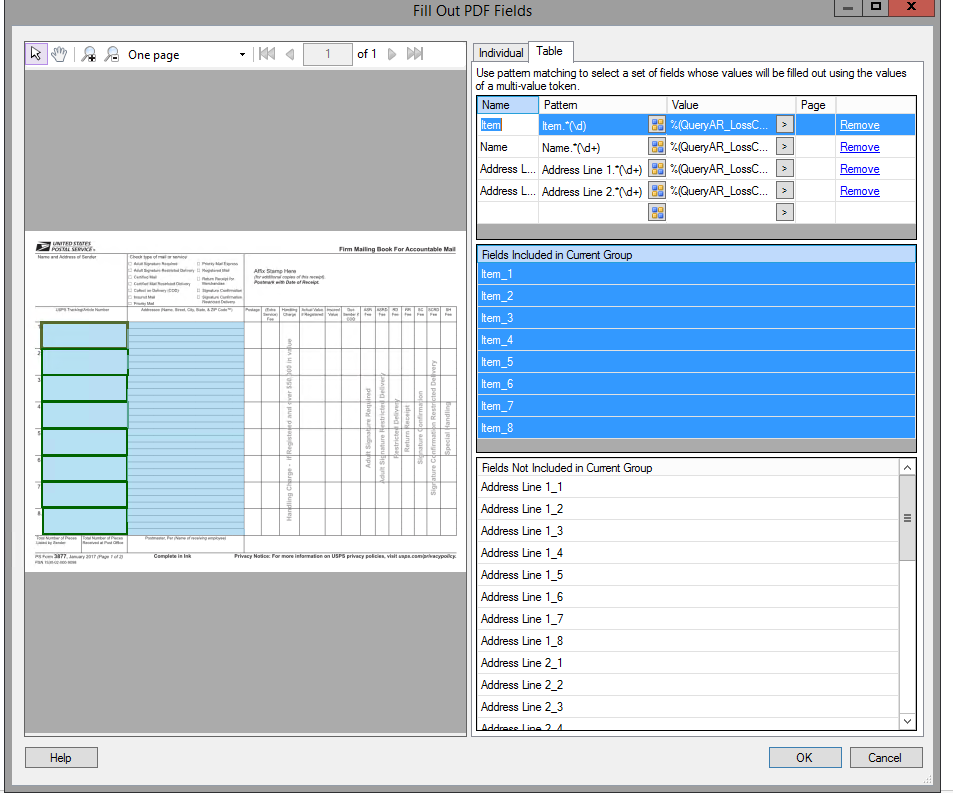 Would love any help on how to properly set this up. Happy to provide any additional info from our workflow that would be helpful.
Thanks in advance for any help!