I have a number field that I want to flag when a negative value is entered. I tested the Min/Max Number range feature in both the Classic Designer and Form Designer and it only works when using classic designer.
In Form Designer I tried a combination of configurations including:
using a range (0 - 10) - the test form will flag if the value is over 10 but not if it's less than 0
setting a default value of 0 for the field (no flags for negative values)
In all configurations, the form does not flag/show an error message when a negative value is entered.
What am I missing here?
Examples of classic vs form designer:
Classic designer set-up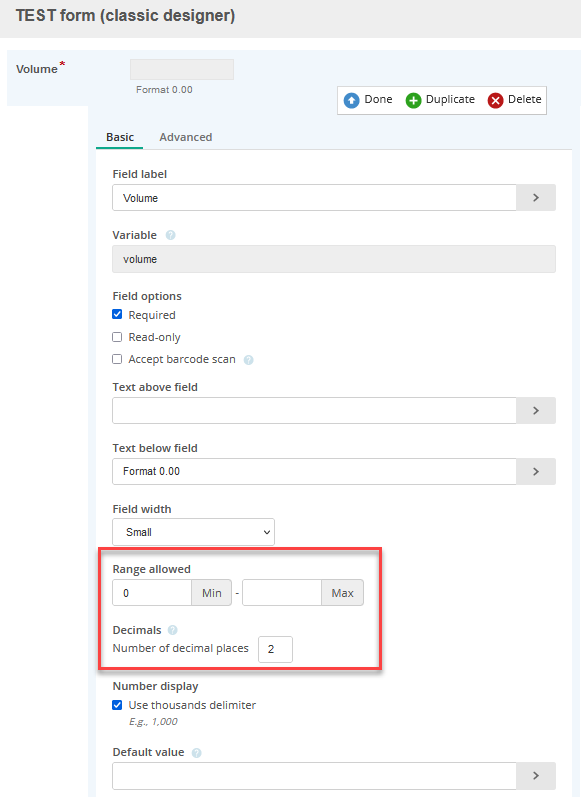 Flags for negative value: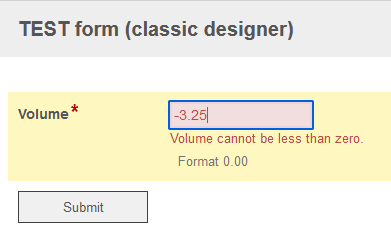 Form designer set-up