Hi All,
In windows you can see the file properties by right clicking and selecting properties:-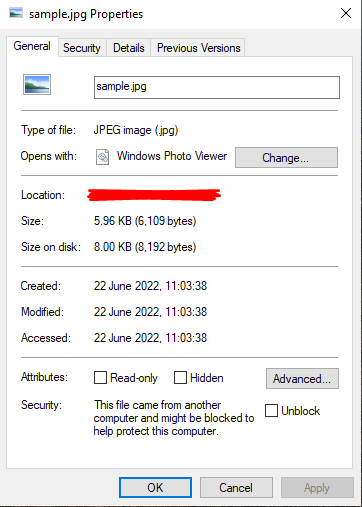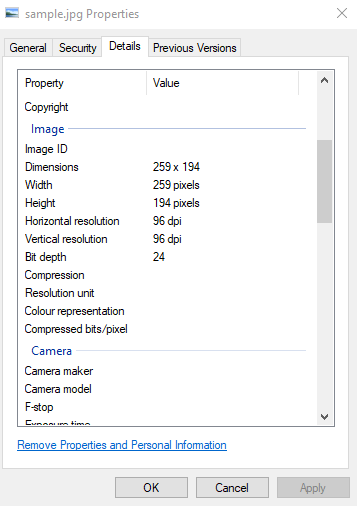 Particularly information around resolution and dimensions etc. for pictures. Also other information for other docs such as author etc.
In Laserfiche file properties you don't get the same information:-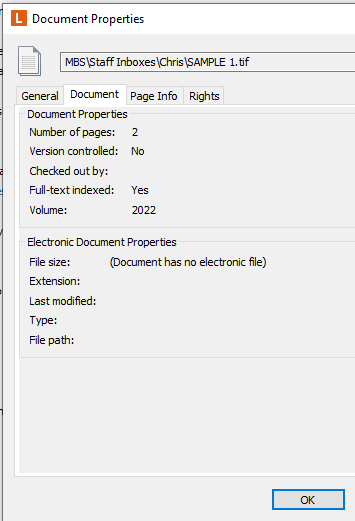 We've had a request from a customer to capture these properties, or at least make them viewable in Laserfiche. I'm guessing you might be able to do something with workflow and SDK to capture these into metadata fields, but the customer thinks that file information like this should be available natively.
Is there a way to do this?
Cheers!
Chris