So I am relatively new to web requests. In our Cloud environment I am working on an internal project working with the Outlook calendar. In on prem workflow there are built in tools but in Cloud there are not.
I am using the Microsoft Graph API to connect to Office 365. I have authentication working, searching for users, and I am able to create calendar events. Now I am on to editing calendar events. Through the documentation and confirmed through form posts, apparently the method used to update is PATCH.
In Cloud we do not have that as an option: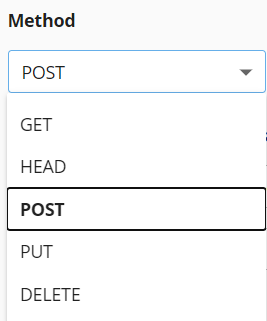 Am I missing something obvious or is it not possible to perform those methods in Cloud?
Thanks,
Chris