I have a collection that the first field fills from a lookup.
A couple more of the fields of the collection fill when one of the lookups is selected from the first field.
I don't want the user to be able to select the same firs field value for the additional collection rows.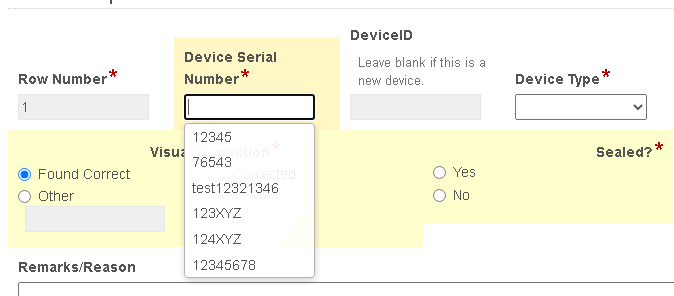 After the add I don't want the same device s/n to be chosen again.
I found where this can be prevented in a table, but how do I do it in a collection?