Have a query I'm trying to run against an Incode (Tyler Financials) database to get Vendor information from the AccountsPayable.APVendor table. The ID field for the vendors table is a SQL Unique Identifier field, which I need to use as an Input Parameter from workflow.
However when I test the query in the Cloud Query Builder using an ID like this:
37d693c0-1237-4015-8976-abf900fbd1b5
I get back "Invalid cast from 'System.String' to 'System.Guid'."
Queries against numeric and text fields work fine on that same table.
Is there a way to pass these Unique IDs as input parameters via Cloud? I've tried putting the input value in single quotes which works in a regular SQL query, but I get the same error.
In addition, I notice in the documentation for building Queries in Cloud that there shows a way to set what type of parameter the input value is, but I'm not seeing that in the Query Builder. Is this functionality no longer available?
Documentation shows:

Query Builder shows: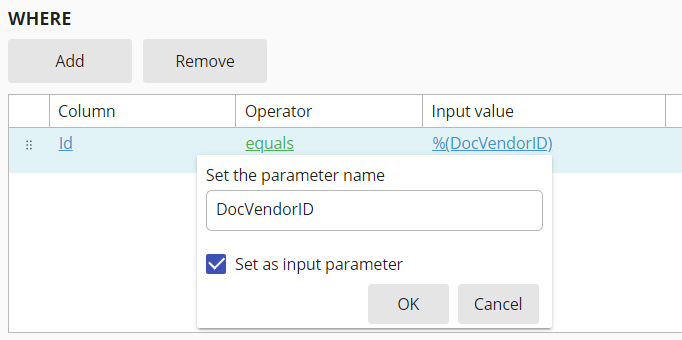 Thanks!