asked on October 16, 2020
I am attempting to test out a solution for an public survey/application process that may require changes to the form. I was directed through a Laserfiche employee on the "Answers" Forum to try passing the form field values a URL parameters with the use of GUID and a table. I have the workflow setup to store the simple 4 values into the table I also create a field on the form called "GUID" and set it by default to be the instance ID.
Everything seemed to work as expected except I cannot get the URL parameters to fill the expected fields with the value I set. I even have tried manually inputting the value for the GUID field. I have screenshots below to showcase what I am seeing.
I also attempted the URL parameter route with the Contact Name field and still did not get the field filled with the value I set in the URL..
Any help is appreciated.
Manual attempt at assigning the GUID field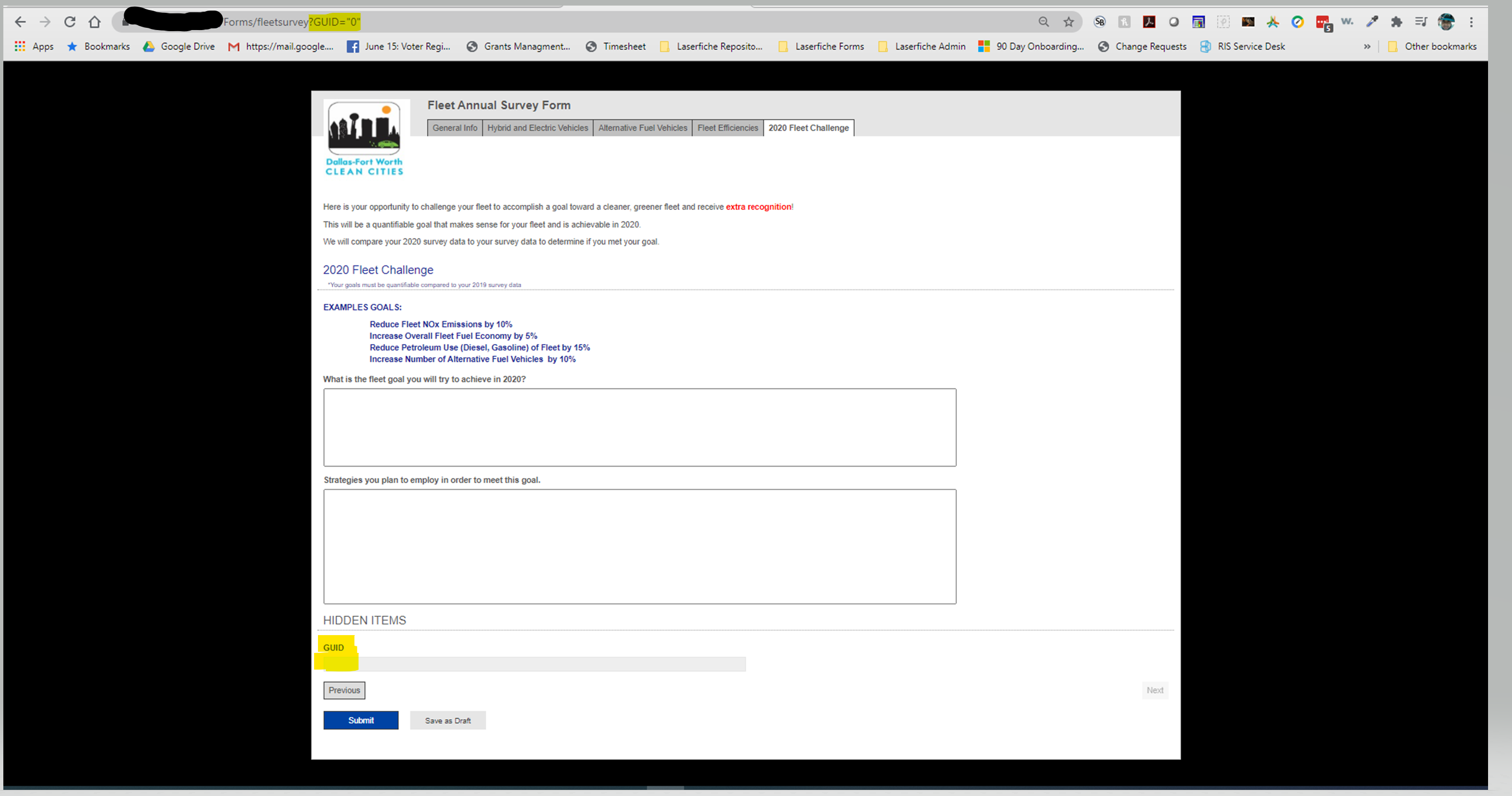 Manual Attempt with another field (Contact Person Name)