asked on October 15, 2020
I keep getting reference errors in workflow with this activity, thought I determined it was a reference to a token that doesn't exist. But in this case every single reference is not NULL, I have verified it and can't explain why its still not compiling.

I refreshed to verify that no fields are missing from the form. I checked to verify that every token syntax is correct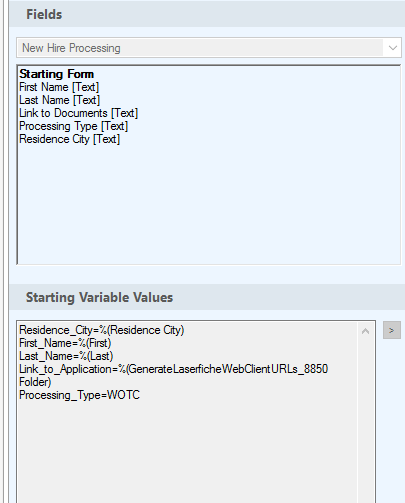 I checked every token to ensure that they exist, since last time the problem was due to a token that didn't exist.

Nothing else that I can think of could be left null in this activity.
The problem started when I copied an Invoke Workflow from another workflow that invokes this workflow. I copied it to a NEW workflow and left it as it was, since it was already configured with out issue.
I was only able to resolve the null reference error by replacing the invoke workflow with a new non-copied one.
The invoke workflow only starts the workflow and passes parameters to the workflow which contains the activity with the null reference, can't see how it could possibly cause a null value, if anything it would pass a blank value.