I have encountered this issue for at least 3 different Clients where when logging into Laserfiche with the Web Client & Forms, we encounter the error:
An error has occurred
This issue seems to occur if in the WebSTS endpoint configuration, the Use SSL check box is enabled. Removing this checkbox resolves the issue. Also seems that in LFDS 10.4.3, this option is enabled by default.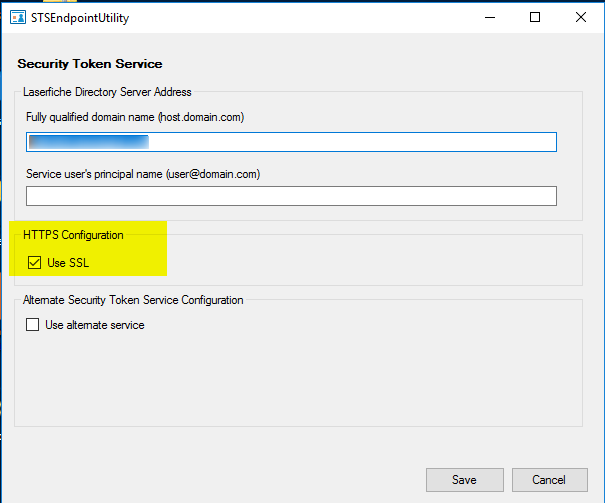 Any ideas on why this would cause issues?