Hello,
We have a customer who has run a report in Audit Trail to confirm if a user did apply a Security Tag to a Document or not.
When they run the report there is are a few columns that are somewhat misleading and I wanted to get confirmation.
One Column is Event Type which is Tag Entry and next to it is Succeeded. All the entries listed say True.
Then there is a Column Apply Tag, which shows yes or no.
I just want to clarify the the Event Type will show succeeded, I believe all of the time, as it succeeds searching for that event type and the other column is the one to look at as it will state yes or no, which shows the documents that have the Security Tag applied or not.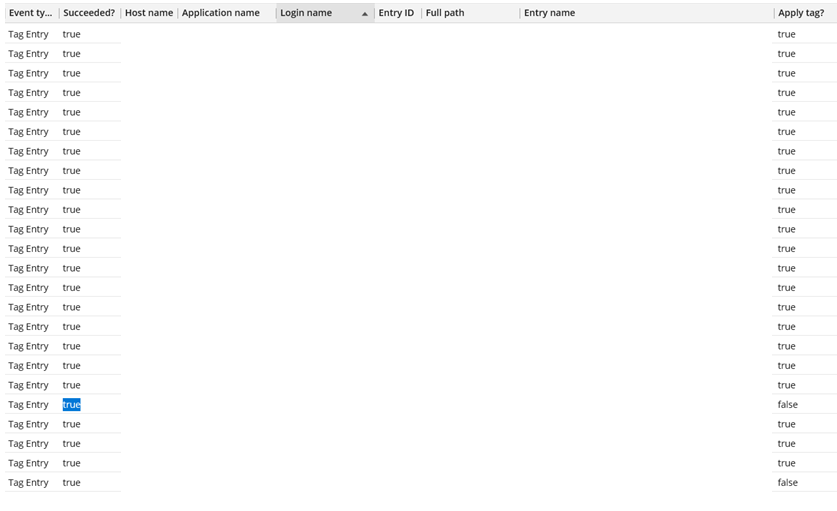 Appreciate the feedback,
Jeff Curtis