Hello
I'm trying to determine where Restricted licenses are used up in our Rio system (LFDS 10.3.0.110). The summary page indicates that there are 19 Restricted licenses being used.

There are no Restricted directory named users in the system

Likewise, there are no Restricted repository named user licenses allocated to any of the Laserfiche servers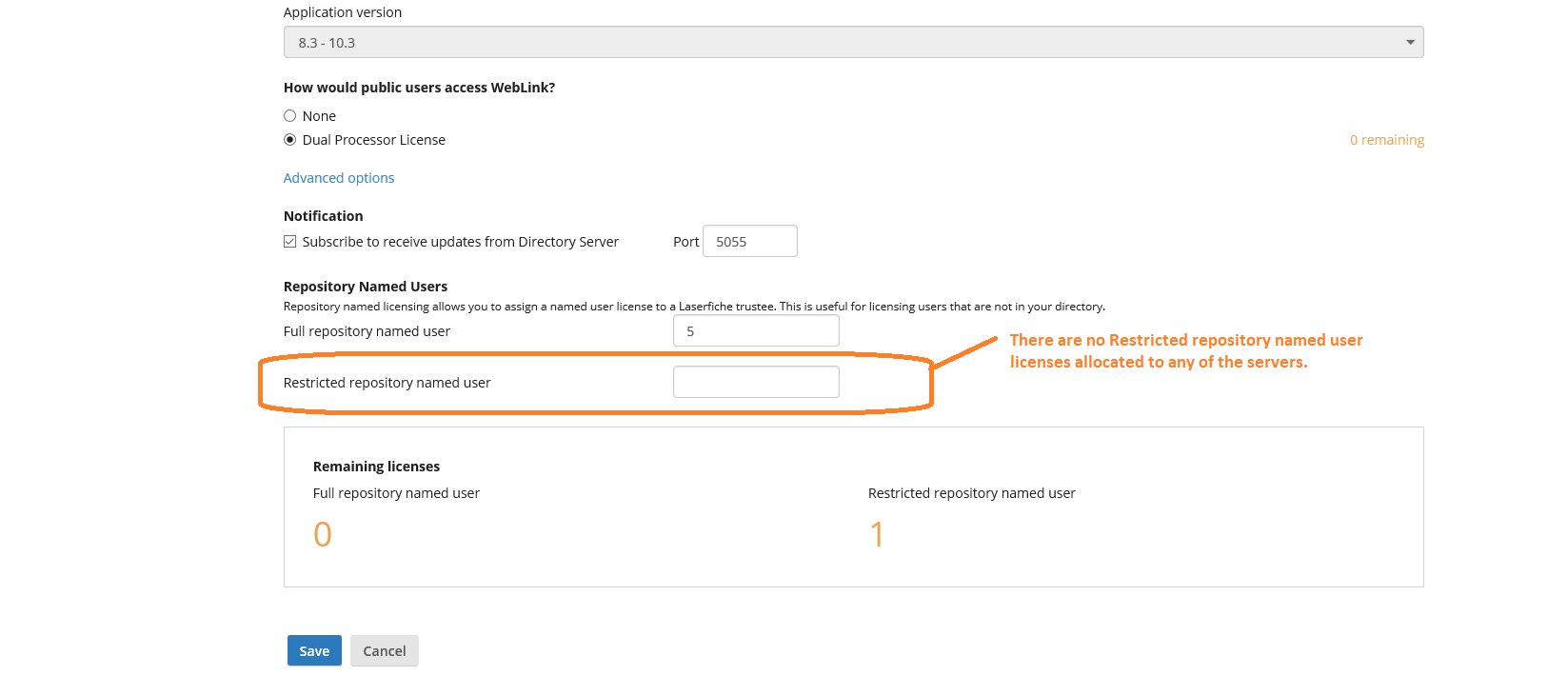 Is there anywhere I should be looking to see where the Restricted named user licenses are being consumed?