A Client of ours is having issues with SharePoint Integration. I was able to replicate the same issue on a demo box.
SharePoint version is 2016
Installed Integration on SharePoint Server
Laserfiche Server & Web Client on the LFS box
Followed instructions on answers in configuring Kerberos for SharePoint and then for the SharePoint Search Integration.
The following error is encountered when SharePoint subsite is launched.
An error has occurred while rendering contents for repository 'DemoRepo' on 'Supporttesting.riodemo.com': Permission denied.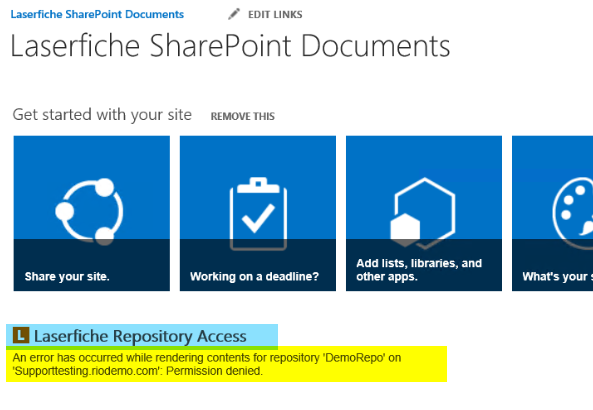 But when I click on the Laserfiche Repository Access [in blue highlight], it launches the Web Client and logs me in automatically.
Any ideas or pointers on how to get this working.