I'm attempting to configure Laserfiche connector to run a workflow and I'm am receiving the following 65536 error.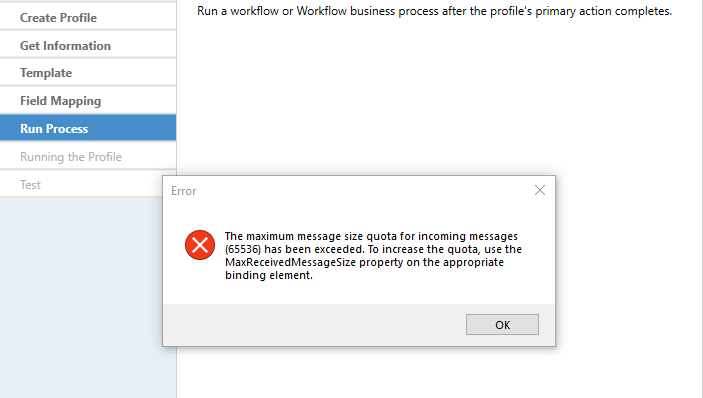 We had to enable WCF HTTP Activation on the server(s), which resolved our initial issues, but now I'm getting this message when I attempt to load the list of workflows.
What can I do to I resolve this? I seem to get the same result from all of our workflow servers.