Hi all,
One of our clients has been looking at implementing the Audit Reasons option you get with Advanced Audit Trail. They want their staff to provide a reason for exporting documents from the system.
When this option is set and they send a document as an attachment on an email, a reason is required for exporting from the system - which is expecting as a document is leaving Laserfiche. However if you change the attachment type on the email to "Windows client links(LFE)" it still requires a reason, which I wouldn't expect as there's no data leaving the system.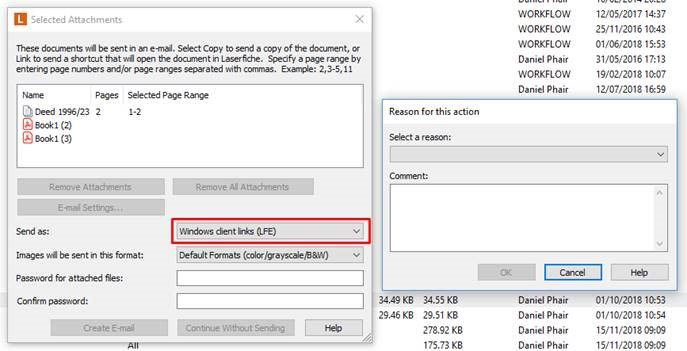 Is this expected and is there a reason for this?
Many thanks!
Dan