We have a workflow that is suppose to move a document to a folder. The users frequently leave this document open for editing when the workflow runs which causes the entry lock error.

The problem is that the rest of the workflow finishes past this point which does a whole lot of database activity and template updating and is cause problems and lots of time reprocessing things.
Is it as easy as checking the Critical Error box on that specific error task in the workflow admin console?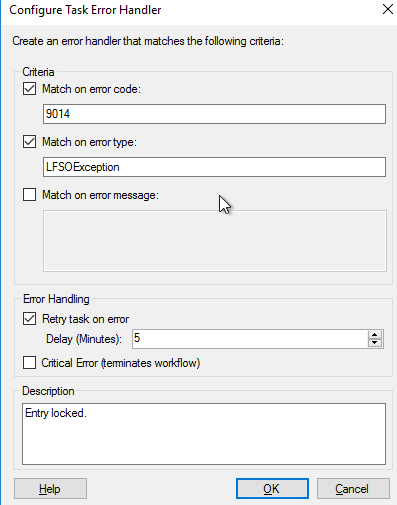 Does the service need to be restarted for this to kick in once done (if this is the right way to do it)?
Thanks,
Chris