Hello,
This may have been requested already, but some of our users have been requesting the ability to upload a signature image into Forms.
Currently, the only options for a saved signature include typing/styling a signature or drawing a signature.
In our organization, many of our users already have signature images that we use for things like stamps, and it would be more convenient if they could upload those images for consistency.
I imagine the tool could work something like common profile image upload tools that takes the uploaded image, highlight a predefined size/shape that will be automatically cropped, and allows the user to then scale/position it to fit their signature into target area.
See the screenshot below for a concept mock up.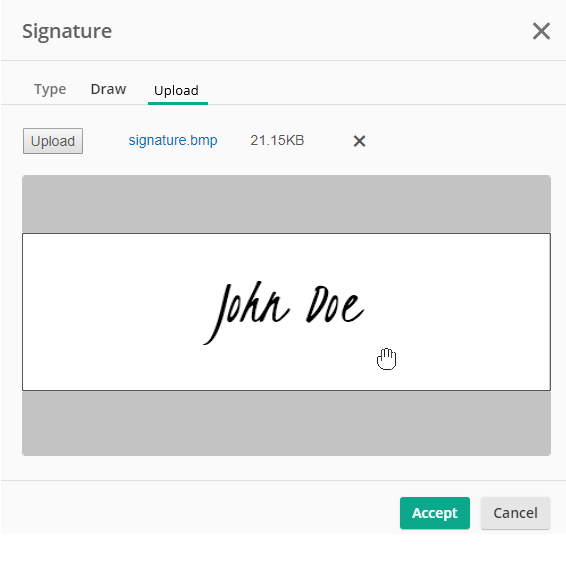 Maybe include buttons to set the source image alignment with the target area (top, left, center, etc.) or other quick tools like fit width or fit height, reset size, and a scaling tool.