asked on October 23, 2018
Hi All,
Has anyone seen this error before?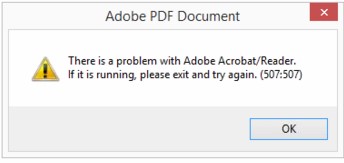 This happens when opening a PDF in Laserfiche, it also doesn't show in the preview pane.
You can drag and drop the PDF to the desktop and it opens fine from there in Adobe Reader DC. This happens for multiple users.
Seems whatever component LF uses to open and display PDF's is missing or corrupt.
Will continue to dig...