Hello,
We updated one of our customers to 10.3.1 and updated Discussions as well.
We are having some issues with LFFTS spiking the CPU and during my investigation I wanted to look at Discussions and when I opened the Discussion Config page, I received a pop-up telling me to update the Full text Search catalog to a new Format. (Screenshot attached)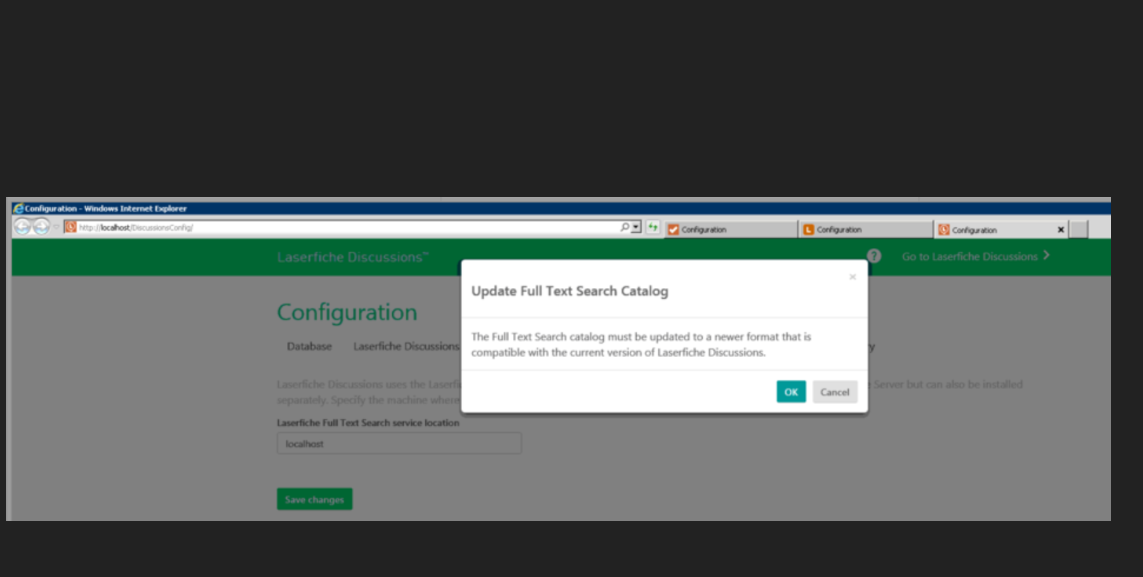 I know how to Delete and Create a new Search Catalog, following the steps outlined in the LF Admin Guide- https://www.laserfiche.com/support/webhelp/Laserfiche/10/en-us/administration/#../Subsystems/LFAdmin/Content/Create_Delete_Index_Catalog.htm?Highlight=full%20text%20search
I am just not sure of how to update a Search Catalog.

Appreciate any assistance,
Jeff Curtis