posted on February 5, 2018
I thought I'd pass along this final configuration note. You may notice that although you can see the eml file created in Laserfiche when it is captured by the Email Archive import Agent, you may find that Workflow is not able to extract the text associated with the email when using the Retrieve Text feature.
This is caused by the fact that the eml format is not configured on the servers Indexing service. You can check Laserfiche Administration Console, under the Repository, Right click on Indexing and choose Properties and then the tab Electronic Text Extraction.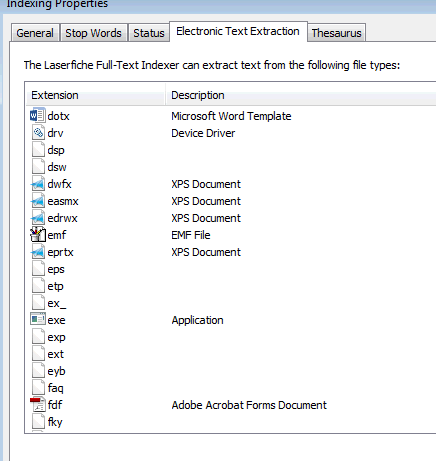 If eml is not in this list or configured to show as an Email Message format, open the systems control panel>Index Options>Advanced>File Type, and check to see if the EML format is configured.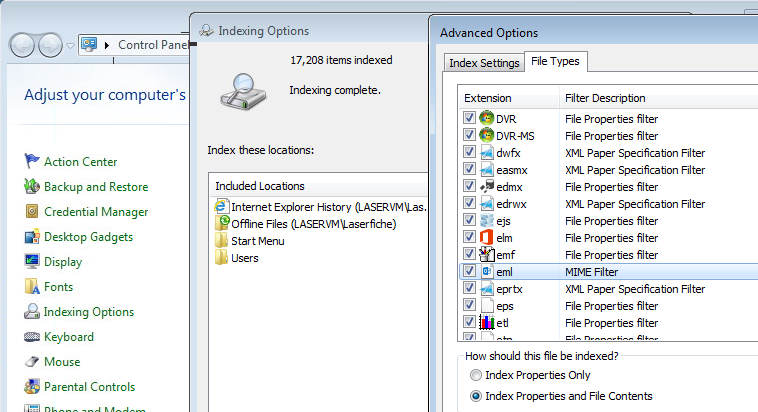 If you are having an issue adding or configuring the eml format, I have used a utility called SearchFilterview which accomplishes this very easily.