asked on October 12, 2017
Error:
Your Windows account lacks sufficient rights to Sql Server 'laserfiche\sqlexpress'. [LFF14-WindowsAccountUnabletoAuthenticateToSQL]
I am getting this error in Forms configuration when trying to save the forms database config and don't know how to fix it.
Forms v 10.2
SQL Server Express 2014
1) Forms routing service login changed from Local system to my admin account and service was restarted. Still get the error.
2)Changed login using SQL authentication and still get error.
3) I can login to SQL Express no problem.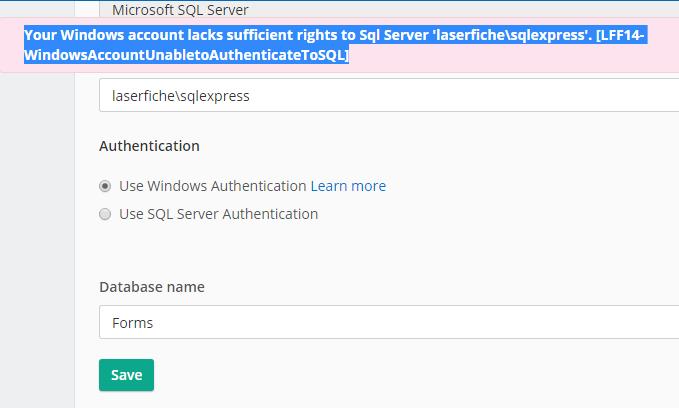 Suggestions???