asked on October 11, 2017
I have a customer who logs into Laserfiche Client with the "Use Windows Authentication" but when she gets in, it shows up as our service account.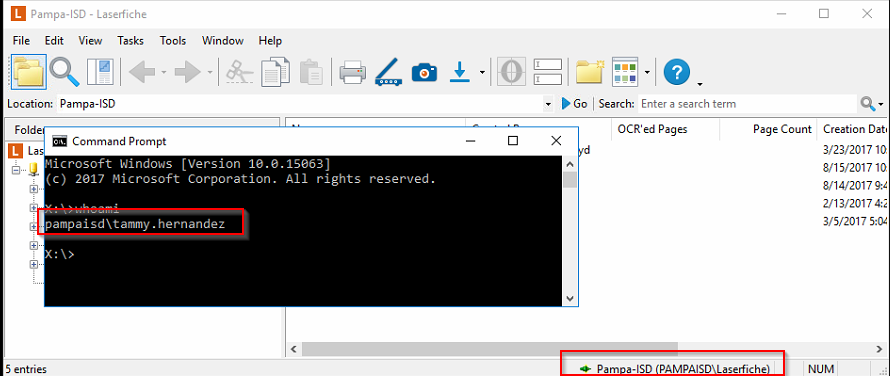 I have ran a repair, checked all sessions within the Admin Console, made sure in AD that she is not tied to that account in any way possible.
Has anyone face this issue before? Any ideas?
Best,