I am looking for help with building a table in Forms 10.2. I've built it, but there are two things I want changed. Is there a White Paper or other training document that will show how to do the following:
1) Tighten up the words in the Row Labels (left hand column) so they wrap tighter (esp that last row!).
2) How to have words already in these white fields, except for the Score fields. All the fields will be read-only except the Score fields.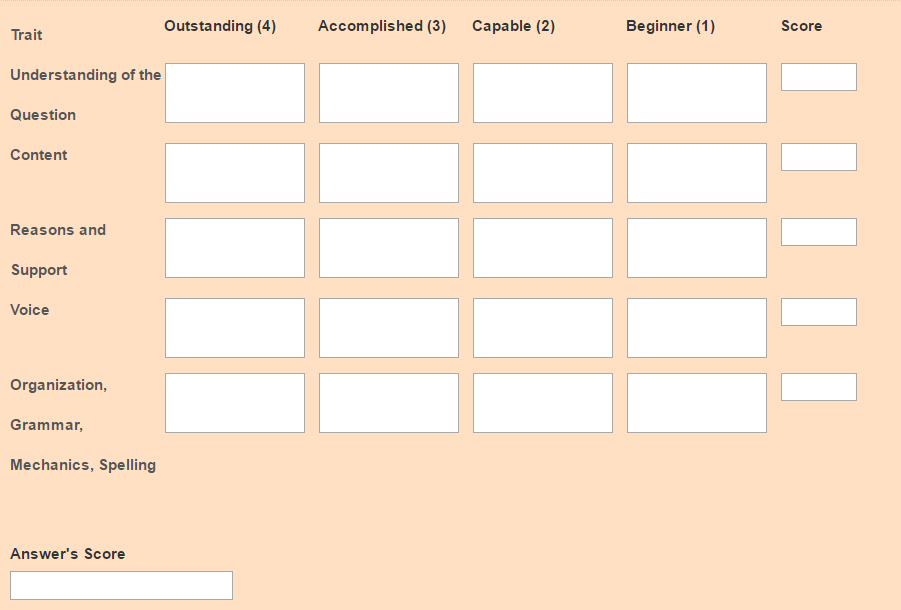 I also need to have the Score total filled in and can't seem to get the SUM calculation working properly.