Registration for Empower 2018 is now open, and we've got a great deal for you!
To help you bring more valuable tips and best practices back to the office, we are giving you the chance to bring a colleague to Empower for free!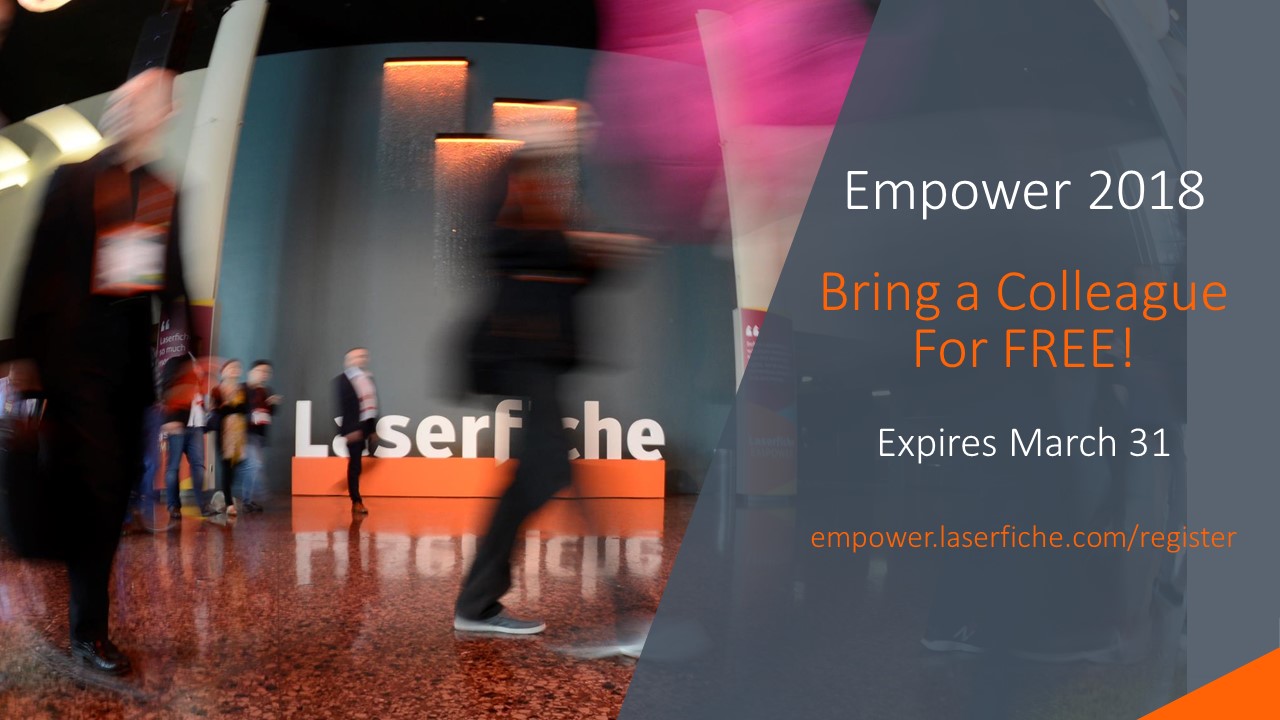 At Empower 2018, you and your team will learn about the future of the digital workplace and how you can prepare your organization for it. Plus, with bigger and better product training courses, inspiring keynote addresses, Laserfiche community celebrations and endless networking opportunities, Empower has something for everyone in your office!
Don't miss this limited-time opportunity. Register for Empower 2018 before March 31, 2017, and get two All-Access passes for the price of one!