asked on January 30, 2017
We recently noticed that for many of our initial users we had loaded onto LFDS some time ago, their Profile Tab seems to be missing all the user's info except for their "User Name". If we delete and Re-create the user account, then it reflects all the info that was previously missing. See below images:
Original Account:
The Same profile after Deletion and then re-creation of the account: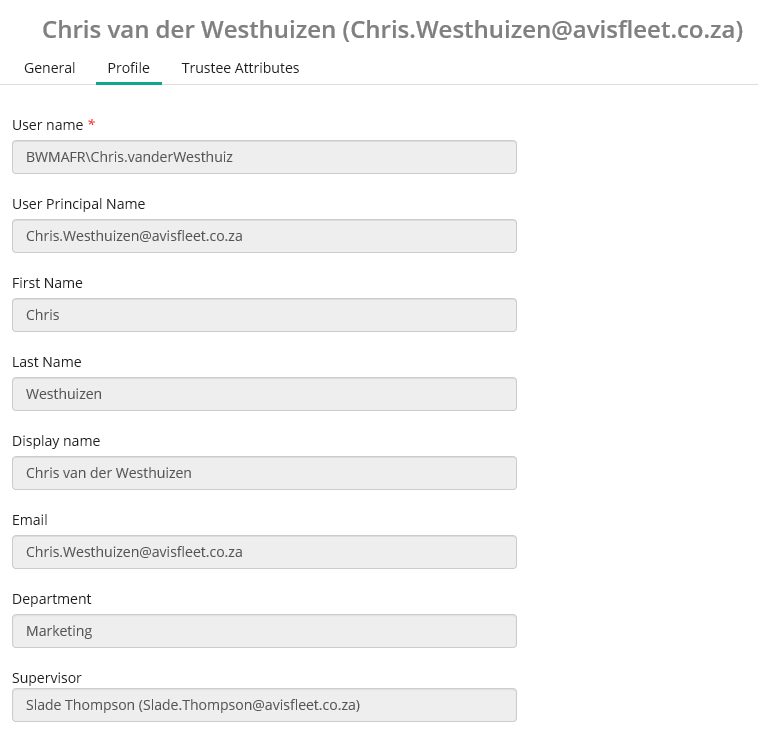 Due to the number of users that is effected by this behaviour I would like to know if there is a easier way to get LFDS to somehow be refreshed in order to update all the profile data for the effected users, without the need to Delete and re-create the account.