I'm so thrilled that I got this to work, I wanted to share with everyone here on answers.laserfiche.com.
The following code will allow you to add a progress indicator to your forms. This indicator allows the display to transition between two images, in pie chart style, moving circularly around the image.
This can be used to display the % completed status of a task, or as a countdown time or other similar functionality.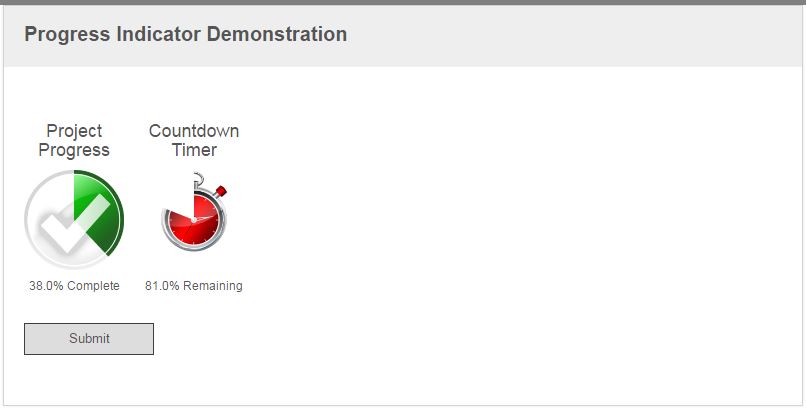 I'm also attaching the four images used in my example. You can store the images on your form server at: C:\Program Files\Laserfiche\Laserfiche Forms\Forms\img and then easily access them via URL.