asked on September 12, 2016
Good Day,
I have a client that is importing thousands of documents using Import Agent. As it stands he is running out of space. We have narrowed it down to the fact that the PDF documents have been set to Generate Pages. We have now turned this off and the size difference of each page is massive.

We have built a workflow which goes through the repository finds an electronic document which has images attached to it and delete the images, keeping the PDF document in tact.
This is working. What we have noticed is even though the workflow is set to purge and delete the document, the document is newly created under the volume. This is the workflow: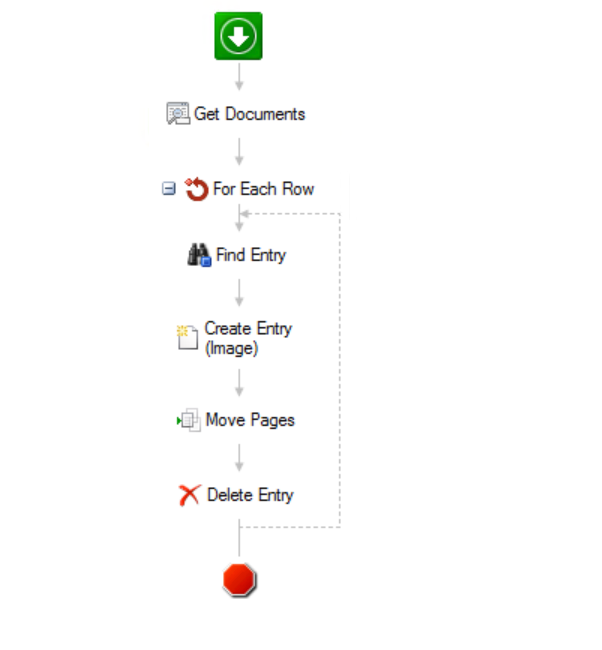 I would like to know how to automatically purge these documents under the volume as well? I have set the volume to be moved to: D:\LASERFICHE\DELETE and set to a roll over of 1024mb. This will be manually deleted for the time being.