Noscotek of Kempton Park, South Africa, welcomed nearly 100 attendees to its User Group at the Avis Auditorium in Isando, Johannesburg, on Wednesday, July 27, 2016.
The day-long event highlighted best practices in Laserfiche Forms, the Business Process Library, Laserfiche Connector and more. It featured insightful panel discussions from Avis Fleet and PERI Formwork Scaffolding Engineering—2015 Run Smarter Award winners—as well as Barloworld Equipment, which shared how they accelerate and improve operations with Laserfiche.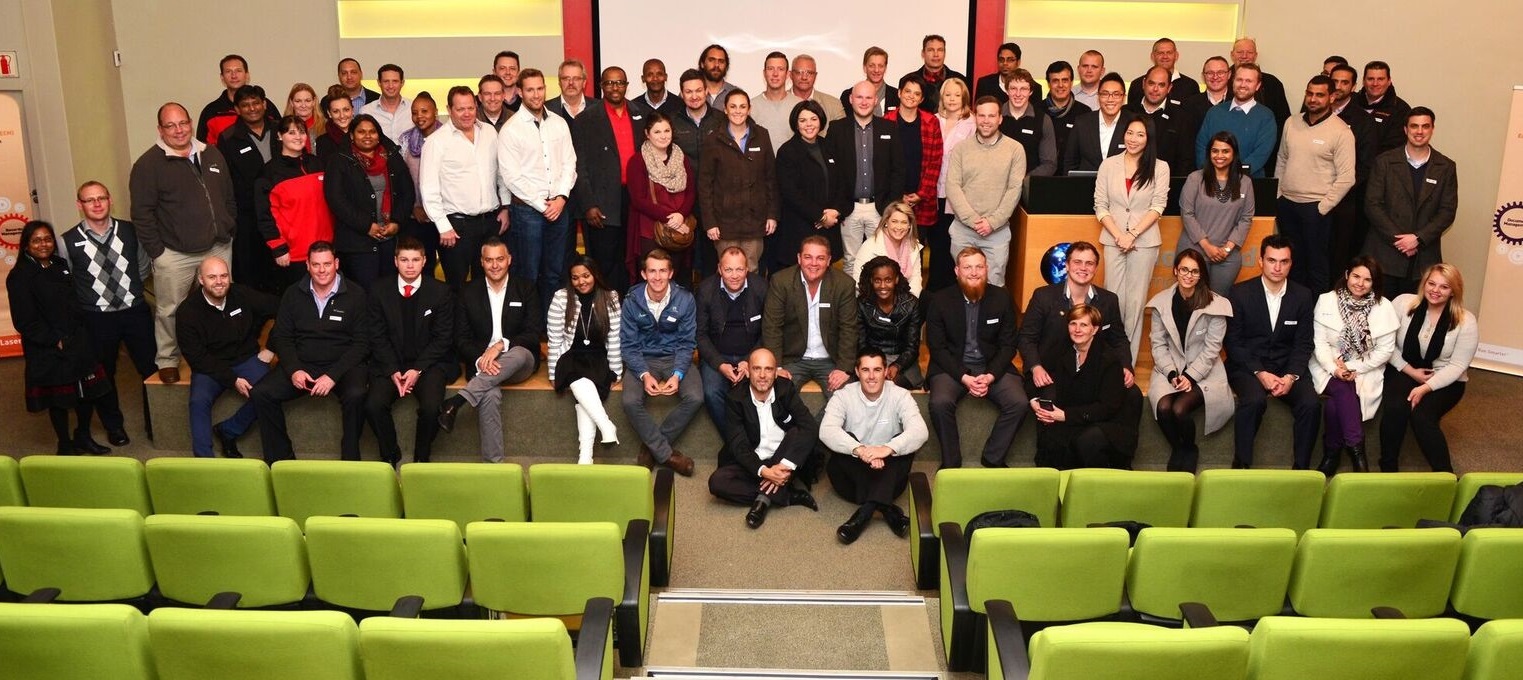 Attendees pose for a photo at Noscotek's user group in Isando, Johannesburg.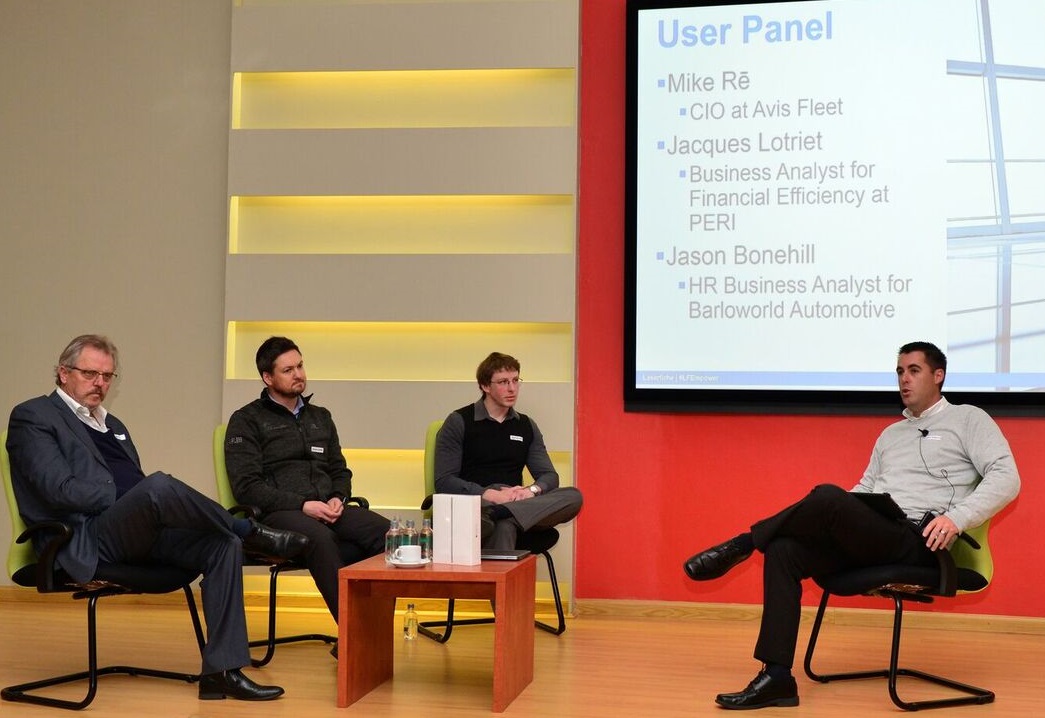 Mike Re, CIO at Avis Fleet Services; Jacques Lotriet, Business Analyst for Financial Efficiency at PERI; and Jason Bonehill, HR Analyst at Barloworld, lead a user panel discussing how they leverage Laserfiche in their respective organizations.
"This exciting gathering of the Laserfiche community helped users discover new processes to automate and unexplored features to take advantage of," says Denise Choi, Business Development Manager at Laserfiche International. "Users significantly benefitted from it by finding out new ways Laserfiche can simplify their jobs and improve operations at the office."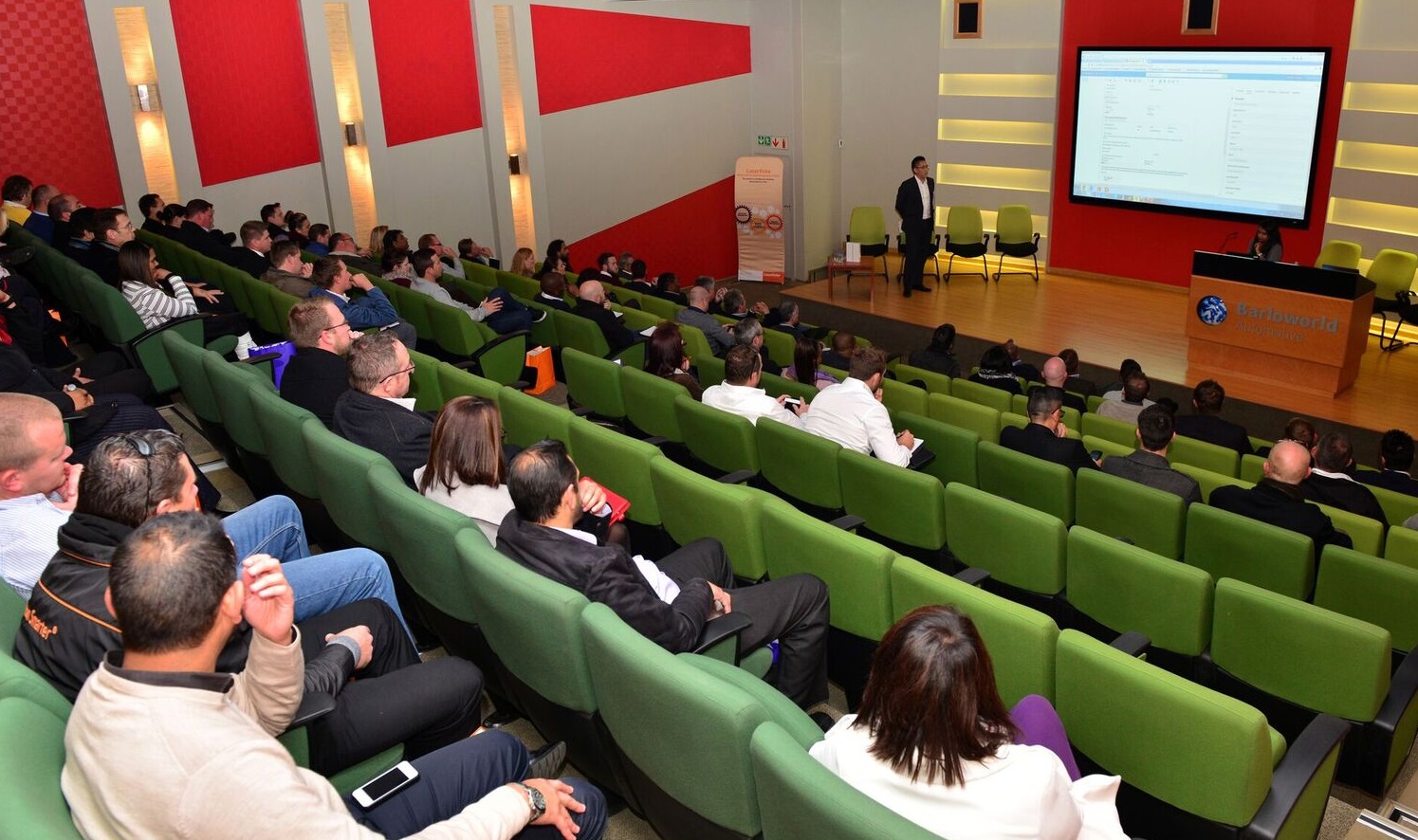 Laserfiche users take part in a day of learning at the Avis Auditorium in Isando, Johannesburg.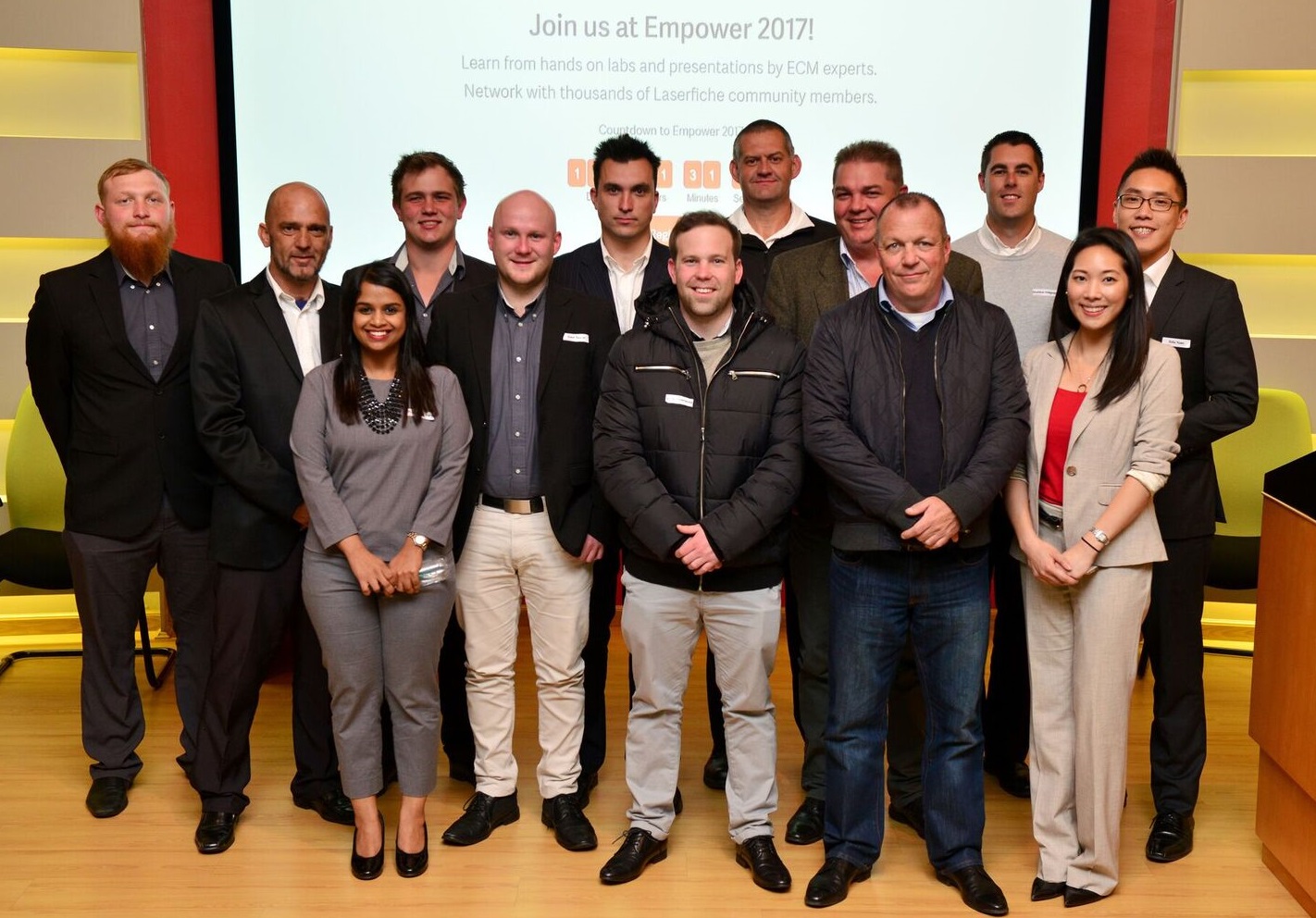 Denise Choi, Business Development Manager at Laserfiche International, poses for a photo with the Noscotek team.
Noscotek's user group is a prime example of how Laserfiche users from anywhere in the world can network and share best practices with others in their region or industry. It was a valuable opportunity to exchange tips on process automation, repository design, information security and more.
The event was also a testament to the growth of the Laserfiche community in South Africa.
"We are proud of how rapidly the Laserfiche community has expanded in South Africa," said Sean Tang, Managing Director and Vice President of International Business at Laserfiche International. "Noscotek did an excellent job sponsoring this event, and with the right planning and preparation, we believe User Groups can reach unlimited levels of success anywhere in the world."
For information on how to plan a User Group in your region or industry, please email Sarah Dao.